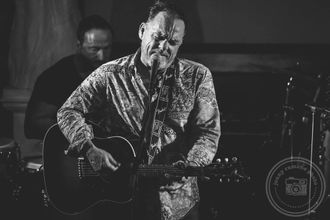 TOD- is a Canadian storyteller, who writes real music that comes from the heart. Songs about love, hurt, happiness, fear, disappointment and fun. A subtle message of hope is thread through the stories which are sometimes serious, and even a bit dark, while at other times slightly tongue in cheek.  A live performance is guaranteed to be a fun event, which will leave you humming to yourself. The toe tapping melodies and memorable choruses will stick in your mind for days after hearing them. They are told with truth and respect, and played on real instruments by real people!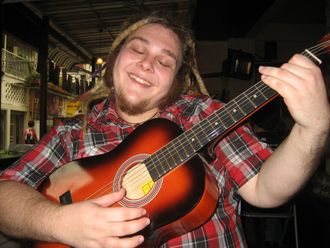 CARY-Cary combines a myriad of influences to form a sound that is at once unique yet comfortable.  Drawing from blues, soul, rock, americana and just about everything in between, he rarely encounters a stage where he is out of place!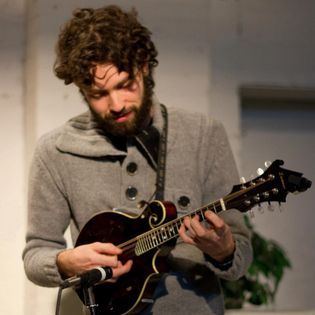 DONOVAN-Raised on music and prairie soul, Donovan Locken has found himself immersed in the Winnipeg bluegrass scene. His relentless passion for music has allowed him to hone a diverse set of musical talents. Locken's charming approach to song writing is infused with humor and heartbreak. His love and respect for his musical influences and peers have enabled him to grow as a Winnipeg treasure
CHRIS-When I was 10 years old I was learning to play on a $15 acoustic guitar and couldn't afford an electric to play all the Jimmy Page licks I was so desperate to emulate. I had mounted an old telephone mic in the sound hole and was cutting out a cutaway with a jig saw when my father walked in having a minor fit.  I never did get that guitar back to playing shape but it did force me to get a paper route which led to my first co-signed bank loan, which led to my first electric guitar, the coveted Fender Telecaster that was sitting in the window of of Wadell's Music on Pembina Hwy for months for the unbelievably unattainable price of $199. 
I spent most of my teens into my late 20's playing with a bunch of different local Winnipeg bands, Dash & the Dots, The Cheer, and Rustle the Fish. I started off as a guitar player but, in order, I learned to play piano & organ, cello, upright bass, mandolin, banjo & with my first Roland MC 500 I started on my long journey as a music programmer. 
I worked at every studio I could, Trillium, Greg Leskiw, CBC, Channels, and assisted on any gig I could whenever there was a better engineer than me involved.
It was during this same period I met Brad Roberts.  After his band 'The St. James Rhythm Pigs' morphed into Crash Test Dummies, I was sneaking them into one of my employers studios in the wee hours to record their first six song demo tape. Long story short, this began a decade long musical relationship with the band, working as an engineer on their first record, which led to building the Dummies God of Thunder Studio's. 
I have slowly found my way back to my first love, writing, recording & producing music of all kinds.  Gone are the pretentions that one needs a million dollars of gear in a pristine studio that costs hundreds of dollars an hour. One thing the digital revolution has given us is a level playing field, everybody has a ProTools rig, and what separates us engineers & producers from the sea of mediocrity is the experience, talent and dedication to the art of recording that has been my motivation from the very beginning.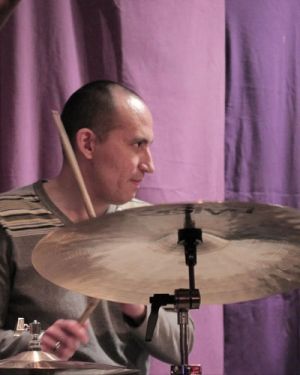 JAIME- born in Chile, has been playing drums since 1985, and has been teaching since 2005. He received a College diploma in Jazz Studies from Malaspina University-College (now Vancouver Island University) in 1999, and an Honours Bachelor of Fine Arts Degree from York University in Toronto in 2002, where he majored in Jazz drumset, South Indian (Carnatic) classical percussion (mrdangam & kanjira), and West African Drumming. In 2003, he was selected to participate in the prestigiousj International Jazz Workshop at The Banff Centre for The Arts, where he studied with Dave Douglas, Jason Moran, Mark Turner, and Clarence Penn. From 2003-2005, Jaime performed in Jazz Trios on three Carnival Cruiseships. Since returning to Winnipeg in 2005, Jaime has been freelancing, performing and touring with groups/bands such as: Jane Bunnett, Brandi Disterheft, Papa Mambo, The Perms, Knappen Street All-Stars, Marco Castillo, C Ladd, Michelle Gregoire, Chuck McClelland, Jeff Presslaff, Karl Kohut, Janice Finlay, Rick Boughton, Dave Lawton, Amber Epp, Joey & Dave Landreth, Dr. Hotbottom, Flying Fox and The Hunter Gatherers, Andrew Littleford, Mike Swickis, along with many others. In 2013, Jaime recorded 3 albums: Flying Fox and The Hunter Gatherers' "Fruit & Ash" EP, Beefdonut's "Famous For Quality" album, and Greg Rekus' "Punkoustic" album. Jaime has also been teaching drumset and percussion since 2005, both out of Long & McQuade (since 2010) and privately.